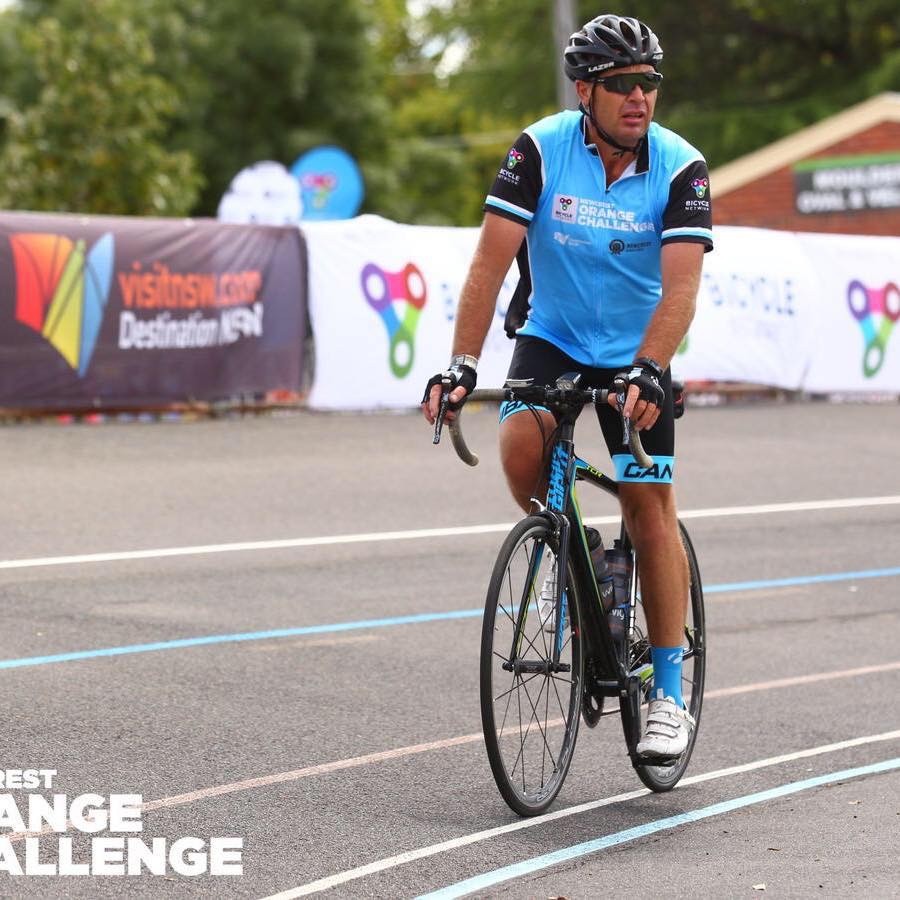 One of Ray White Rural and Livestock's leaders, Dale Keatley (Mt Gambier, SA), has publicly shared his story of an experience with depression. His story has been viewed by tens of thousands online and major newspapers have written about it too. His business Ray White Keatley are hosting a major charity function "Mellow in the Yellow" with Kate Ceberano in February to raise funds for the rural mental health cause.
To show our support, we have challenged another Ray White Livestock agent Grant Elwin (Cowra, NSW) who has decided to take himself on a gruelling cycling race over 235kms long and 4000metres of ascent to help increase donations. It's called the Peaks Challenge Falls Creek and the ride has a cut off time of 13 hours. We're challenging Grant to do it in 10.5hrs. We're looking for 10 offices to sponsor Grant to shave increments of 15 minutes (down to 10.5hours) for a minimum donation of $250 each.
We need a sponsor for each of the following times to complete:
12hrs 45mins: Lyndsey Douglas
12hrs 30mins
12hrs 15mins
12hrs 00mins
11hrs 45mins
11hrs 30mins
11hrs 15mins
11hrs 00mins: Ray White Emms Mooney
10hrs 45mins
10hrs 30mins: Brand Territory
To register your office to buy one of these time slots, write your office name below (on social media) or shoot an email to semms@raywhite.com.
Donations to be directed to:
CBA – Mount Gambier
BSB 065-504
A/c 10217129
Ref: MITY-RWCorp