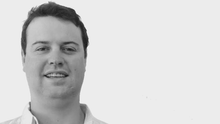 Jim was born in Cowra, attending Primary School there before heading to Bathurst to boarding school.
Jims family has over 80 years farming experience in the Woodstock area. Jim worked the family farm for 6 years before heading off to see more of Australia, working on Tropical Islands and Night Clubs in Queensland before heading back home and working at Cadia Gold mine.
After Cadia Jim ventured into Export logging in the Bathurst area, ending up supervising the second largest export log yard in Australia at the Gladstone Port in Queensland, before he decided to come home and try his hand at Sales with the Ray White Emms Mooney team.
Jim has a broad knowledge of the local area and a strong community focus. So if you are interested in buying, selling or after a market appraisal, feel free to give Jim a call on 0417 533 453