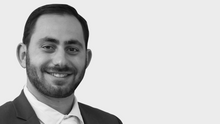 Edgar Tanios stands at the forefront of residential sales, he cares about your interests. Ensuring he develops an understanding of your dreams and your goals, Edgar is confident in his appraisal of people's needs and delivers outcomes in an open & honest environment.
Edgar's passion for sales began at a young age, learning from his father that respect for others is the key to building lasting relationships. He has lived in Bathurst for 30 years and is now bringing up his own family in the town he loves. Priding himself on his local knowledge, his understanding of people's needs puts him in an excellent position to assist you.
Attending St Stanislaus College and Charles Sturt University, business and sales was his interest, and he began his sales career at 18. He moved into car sales in his early twenties where he's skills were recognised early and was quickly promoted to management, accomplishing many feats.
Always having had a strong interest in real estate, Edgar made the move over to Ray White Emms Mooney to follow his passion. He provides exceptional customer service and considers his ability to provide a timely service and support before, during and after a transaction is second to none. Edgar is highly regarded, reliable and his friendly approach will make you want him as your preferred real estate agent.