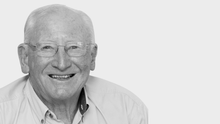 Rural Sales Specialist - Cowra
Chris joined Ray White Cowra in 2005.  Along with Kevin Wright he purchased Ray White Rural Cowra in January 2007.  Having operated successfully and establishing ourselves with 2009/2010 being our most rewarding year.
After school and college Chris went jackerooing and overseeing in Queensland, Riverina, Bourke, Warren and finished as senior overseer at "Narrallan", Boorowa.  Chris then operated a mixed farming business with his family at Frogmore, in the Boorowa District from 1974 until the sale of the property in 2008.  During this time he was very involved in the community through the Show Society, Pony Club, Bush Fire Brigade and many other activities.
Now, with his wife Roz, who was born in Cowra, Chris lives 10km out of Cowra and is very much looking forward to joining Ray White Emms Mooney and being able to offer clients a full range of services.
Agent Reviews
Michael & Vicky

Chris went way above the call of duty for us and for the vendor. He made, for us, what may have turned out to be a harrowing experience with a reluctant vendor a relatively smooth flowing process. The assistance that he gave the vendor is not what you might expect from a Real Estate agent in our experience.